Visual Experiments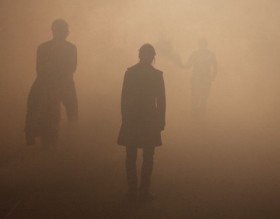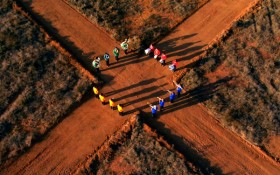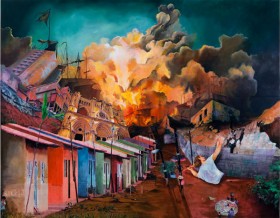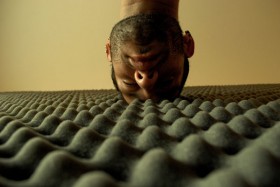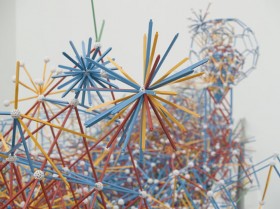 Art enriches human existence through sensory experience and reinvigorates how we see the times we live in. New media and images invade our everyday lives in various ways, causing cultural and social transformations. The advent of different supports for artistic expression, driven by technological advances, creates an effervescence of visual possibilities that tinker with our modes of seeing and interpreting the world, favoring a relationship and contact between the traditional artistic templates and technological innovations.
It is within this environment that the 17th International Contemporary Art Festival SESC_Videobrasil inserts itself, showcasing changes and absorbing the artistic languages that underpin the main concerns within the visual arts today.
With a view to expanding its format, and in response to the urgencies of contemporary discourse, the competitive show Southern Panoramas broadens its traditional remit of video to encompass artistic production in the areas of performance, installation, photography, painting, and artist's books from across the continents.
The special guest for this edition of the Festival is the Danish artist Olafur Eliasson, whose first-ever exhibition in South America will occupy gallery space at SESC's Pompeia and Belenzinho units, and at the Pinacoteca do Estado (São Paulo State Gallery).
The elaborate production that went into the new work prepared for this exhibition envisages open dialogue with the public and deals with the exploration of sensations. These aspects are what make Olafur Eliasson's work paradigmatic, a transformative experience in contemporary art.
In consonance with the institution's activities, an important aspect of the Festival is the space it devotes to its educational program, which, for this edition, includes seminars, courses for educators, scheduled and walk-in guided tours, and Internet content. The public will also have access to the Festival through SESCTV, widening the scope of artistic fruition and collective participation.
One of the ways in which the institution reinvigorates the essence of its sociocultural endeavors is through partnerships, as these are a perfect means of fostering exchange, the assimilation of new knowledge and unexpected perspectives.
Partners since 1992, SESC and Associação Cultural Videobrasil promote a nexus for a range of expressions and the participation of artists from different territories and cultures by mediating between distinct modes of perceiving and conceiving experience.
Danilo Santos de Miranda
Regional Director, SESC São Paulo


Olafur Eliasson | Test for Seu caminho sentido [Your felt path], 2011 | Studio Olafur Eliasson | Courtesy: the artist; Tanya Bonakdar Gallery, Nova York; neugerriemschneider, Berlin | © 2011 Olafur Eliasson
Cinthia Marcelle | Cruzada, 2010, video installation | © Courtesy of the artist, Box4 and Galeria Vermelho
Carolina Caliento | Todas as vozes, 2011, painting | work comissioned for Videobrasil Open Studio Prize
Felipe Bittencourt | Ponto de fuga, 2011, performance/installation | © Courtesy of the artist
Olafur Eliasson | Structural evolution project, 2001 | Installation view at The light setup, 2005-06, Lunds Konsthall, Sweden | Photo: Terje Ostling | Hamburger Kunsthalle Collection/ Dauerleihgabe der Stiftung für die Hamburger Kunstsammlungen | © 2011 Olafur Eliasson, Terje Ostling